Intertek Petroleum Services
Intertek petroleum industry services include laboratory testing, cargo inspection, R&D, materials analysis, asset integrity management, corrosion control, safety, and much more.
Global petroleum services include:
Petroleum refining and processes:
Petroleum cargo, storage and transportation:
Upstream oil and gas exploration and production:
Petroleum industry safety and consulting:
Intertek provides testing, inspection and technical services to the global petroleum industry, and operates in over 100 nations.
Need help or have a question? +1 888 400 0084
Caleb Brett Global Crude Oil Services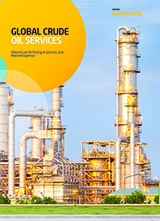 Download our Brochure
Learn more: Crude oil testing, inspection, and measuring services
Need help or have a question?
APAC:

+65 6805 4800

Australia:

+61 1300 046 837

Netherlands

+31 88 126 8702

Belgium

+32 3 543 9089

Brazil:

+55 11 2322 8033

China:

400 820 5033
+86 21 6485 5558

EMEA - UK:

+44 1708 680 200

FR:

+33 2 35 13 41 00

Germany:

0800 5855888
+49 711 27311 152

India:

+ 91 22 4245 0100

Italy:

+39 02 95383833

Mexico:

01 800 5468 3783
+52 55 5091 2150

Spain:

+34 902 377 388

Switzerland

+41 43 4337810

UAE

+971 4 317 8777

New Zealand:

+64 9 432 7521
Caleb Brett News and Events
Case Study: Wear Debris analysis on Marine Cargo Ships Download now
Whitepaper - Tank Calibration using Laser Scanning Technology Download Now
Case study - Wear Debris Analysis Using Scanning Electron Microscopy: Download now
Webinar - Wear Debris Analysis as a Condition Monitoring Tool: Download our On Demand Webinar
Webinar - REACH Testing: Petroleum UVCBs – analysis for dossiers: View the Webinar
Caleb Brett Brochure - Cargo Inspection & Analytical Assessment Services
Download our Brochure