Automatic Inline Sampler Solution (AILS)
Intertek Caleb Brett designs, manufactures and offers custom built fixed or portable equipments for the sampling of liquid pretroleum products.
Intertek's Automatic Inline Sampler Solution (AILS) is designed to meet client specific needs and offers the best solution for facilities like refineries, storage and blending terminals, floating storage and bunker barges.

How does it work AILS?
The sampler is installed by our in-house team of technicians in part of the pipeline or at the manifold. During the liquid transfer, the automatic sampler collects a sequence of small volume samples considering some factors such as flow rate, pressure, and temperature of the liquid, to obtain the most representative sample.
During sampling, data is collected by the sampler control unit and is processed for a complete analysis of multiple parameters including reporting the temperature, relative pressure, volume transferred, net sample weight, yield factor, number of subsamples extracted per channel and total number of subsamples. Once the results are processed, these are transferred to an excel sheet and a sampling certificate is issued.
This data analysis program can be customised to the customer's needs. The AILS programs' bespoke and custom tailoring allows usage not only across the oil and gas industry but also across industries which require, the sampling of any type of liquid product.
 
AILS will allow you to:
Obtain the most representative sample of custody transfer
Avoid discrepancies in the quantity of petroleum products
Assure the quality of petroleum products
Avoid customer complaints and protect your brand
The Intertek advantage
With a network of over 1,000 labs across the world along with decades of experience and world-class knowledge in this niche area, we are the ideal Total Quality Assurance partner to deliver you both equipment testing and inspection services.

The benefits of AILS:
Reliability in the parameters analysed: density, water and sediments
Waste reduction
Reduced downtime
Elimination of possible human error in manual sampling
Rapid response to maintenance problems with both online and remote support
AILS: the highest quality standards
Our AILS samplers are designed and manufactured at Intertek Caleb Brett Italy in accordance with the highest oil industry standards including: ISO 3171, API 8.2, ASTM D4177-20 and ATEX.
In addition, Intertek's AILS can be certified to UKCA, IECEx, Hazardous location for North America and other local regulations.
Need help or have a question? +1 888 400 0084
Need help or have a question?
APAC:

+65 6805 4800

Australia:

+61 1300 046 837

Netherlands

+31 88 126 8702

Belgium

+32 3 543 9089

Brazil:

+55 11 2322 8033

China:

400 820 5033
+86 21 6485 5558

EMEA - UK:

+44 1708 680 200

FR:

+33 2 35 13 41 00

Germany:

0800 5855888
+49 711 27311 152

India:

+ 91 22 4245 0100

Italy:

+39 02 95383833

Mexico:

01 800 5468 3783
+52 55 5091 2150

Spain:

+34 902 377 388

Switzerland

+41 43 4337810

UAE

+971 4 317 8777

New Zealand:

+64 9 432 7521
Caleb Brett Global Crude Oil Services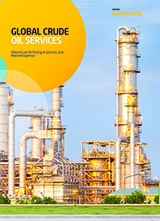 Download our Brochure
Learn more: Crude oil testing, inspection, and measuring services