Crude Oil Quality Testing
Crude oil quality testing for the oil & gas industry.
Intertek laboratories test crude oil quality for important physical and chemical properties. Detailed crude oil assay quality test data helps place a commercial value on crude oil feedstocks during commercial transactions, and helps determine optimal feedstock choices for refineries.
Crude oil is tested by experienced petroleum chemists working with samples obtained from petroleum cargo tankers, reservoirs, pipelines, storage tanks, refineries, E&P projects, and other sources. Intertek is the leading provider of crude oil testing and assay services, with a global network of strategically located petroleum laboratories. Testing protocols include ASTM, IP, ISO, and others.
Crude oil testing:
Hydrocarbon Characterization and Analysis
Trace Analysis of Hydrocarbon Streams
Refinery petroleum feedstock testing:
Refinery Optimization Services
Intertek Interpret:
Interpret is a rapid crude oil quality monitoring tool which provides deep insights about the value of the crude oil and its values and margins when refining. 
Intertek Interpret provides clients with rapid access to vital data required to make informed decisions on product quality, thus saving time and cost whilst maximizing output.  Interpret combines Intertek's global modeling expertise, technically advanced software and a vast crude oil database to empower our clients with real-time, traceable insight on crude oil compositions. 
Need help or have a question? +1 888 400 0084
Need help or have a question?
APAC:

+65 6805 4800

Australia:

+61 1300 046 837

Netherlands

+31 88 126 8702

Belgium

+32 3 543 9089

Brazil:

+55 11 2322 8033

China:

400 820 5033
+86 21 6485 5558

EMEA - UK:

+44 1708 680 200

FR:

+33 2 35 13 41 00

Germany:

0800 5855888
+49 711 27311 152

India:

+ 91 22 4245 0100

Italy:

+39 02 95383833

Mexico:

01 800 5468 3783
+52 55 5091 2150

Spain:

+34 902 377 388

Switzerland

+41 43 4337810

UAE

+971 4 317 8777

New Zealand:

+64 9 432 7521
Caleb Brett Global Crude Oil Services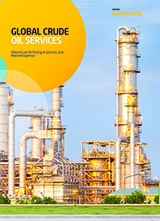 Download our Brochure
Learn more: Crude oil testing, inspection, and measuring services