Crude Oil Assay Tests List
Crude oil assay tests and testing methods listing.
Intertek's crude oil assay laboratories provide clients with professional, independent, and impartial crude oil quality data needed to make beneficial commercial trading and refining feedstock decisions.
Crude oil assay tests can vary in detail, depth, and scope, depending upon client requirements.
ASTM D2892 distillation of crude oil:

The ASTM D2892 test method is used for the distillation of stabilized crude to a final cut temperature of up to 400ºC (752ºF) Atmospheric Equivalent Temperature (AET). The crude oil is heated and separated by the distillation column into lighter products such as; gasoline, kerosene, naphtha, etc. The lighter products produced in this process are further refined in various refinery processes. This test method employs a fractionating column having an efficiency of 14 to 18 theoretical plates operated at a reflux ratio of 5:1. This test method details procedures for the production of a liquefied gas, distillate fractions, and resid of standardized quality on which analytical data can be obtained, and the determination of yields of the above fractions by mass and volume. This distillation curve corresponds to a laboratory technique, which is defined at 15/5 (15 theoretical plate column, 5:1 reflux ratio) or true boiling point (TBP).

The ASTM D2892 test method can be applied to any petroleum mixture, except liquefied petroleum gases (LPG), very light naphthas, and fractions having an initial boiling point above 400ºC (752ºF).

ASTM D5236 distillation of heavy hydrocarbon mixtures:

The ASTM D5236 method of distillation employs a vacuum pot still with a low pressure drop entrainment separator operated under total takeoff conditions. The reduced pressure allows volatilization at a lower temperature than under atmospheric conditions, thus allowing temperatures up to 565ºC for most samples. This technique avoids "cracking" the oil (caused by long periods of temperatures above 350ºC). The test method applies to the heavier cuts of petroleum distillate fractions in the gas oil and lubricating oil range - heavy hydrocarbon mixtures having initial boiling points greater than 150ºC (300ºF), such as heavy crude oils, petroleum distillates, residues, and synthetic mixtures. 
Individual crude oil quality tests are also available on an individual basis. Contact Intertek for more details.
Typical listing of Crude oil assay tests*:
Atmospheric distillation, D2892
Vacuum pot distillation, D5236
Distillation,  D86, D1160
Distillation, simulated, D2887, D7169
Specific gravity, API, D5002, D2598, D4052, D1298
Total sulfur,  D4294, D2622, D5453
Mercaptan sulfur, H2S, UOP 163
Total acid number, TAN, D664, D974
Vapor pressure, D323, D5191
GC analysis, DHA, PIONA, Hydrocarbon Typing, D6730, D5443, D2425
Naphthalene, D1840
Smoke point, D1322
Freeze point D2386, D5972
Cloud point,D2500, D5771
Pour point, D97, D5949
Total nitrogen, D4629, D5762
Basic nitrogen, UOP 269
Bromine number, D1159
Carbon, hydrogen, D5291
Aniline point, D611
Refractive index, D1747
Viscosity @ multiple temps, D445, D7042
Carbon residue, D189, D4530
Heat of combustion, D240
Asphaltenes,  D6560, IP-143
Metals, D5708, D5863, IP-501
Ash, D482
Chlorides, D4929, UOP 779, UOP 588
Anions, D4327
Flash point, D56, D92, D93
Penetration, D5
Wax content and characteristics
*Additional crude oil assay tests are available, depending upon client needs and requirements.
Crude oil and petroleum quality expertise:
Need help or have a question? +1 888 400 0084
Need help or have a question?
APAC:

+65 6805 4800

Australia:

+61 1300 046 837

Netherlands

+31 88 126 8702

Belgium

+32 3 543 9089

Brazil:

+55 11 2322 8033

China:

400 820 5033
+86 21 6485 5558

EMEA - UK:

+44 1708 680 200

FR:

+33 2 35 13 41 00

Germany:

0800 5855888
+49 711 27311 152

India:

+ 91 22 4245 0100

Italy:

+39 02 95383833

Mexico:

01 800 5468 3783
+52 55 5091 2150

Spain:

+34 902 377 388

Switzerland

+41 43 4337810

UAE

+971 4 317 8777

New Zealand:

+64 9 432 7521
Crude Oil Assay Endorsement
"Superb support from Intertek allowed crude oil samples to be analyzed and approved in 24 hours while the cargo was still at sea, enabling the crude oil to be optimally utilized by our refineries and enabled the purchase of a second cargo only 4 days later."
Caleb Brett Global Crude Oil Services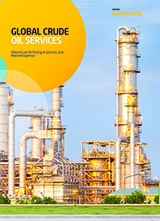 Download our Brochure
Learn more: Crude oil testing, inspection, and measuring services