New Zealand Petroleum, Fuel and Chemical Services
New Zealand petroleum, fuel, and chemical testing and inspection services.
Intertek New Zealand provides laboratory testing, cargo inspection, and related services for petroleum refining, fuel, and chemical clients. A new LNG (Liquefied Natural Gas) laboratory will be finished by September, 2014.

The Marsden Point laboratory in New Zealand is well equipped for a wide range of testing, including ASTM, IP, and other industry accepted test methods and standards.

Petroleum, fuel, and chemical testing:
Flashpoint testing by ASTM D5, D3828, IP170 
Water content testing by:

Water by distillation, ASTM D93
Water in crude, ASTM D4006
Free water and particulates in fuels, ASTM D4176

Sediment in crude oil and fuel oil, ASTM D473
Density, Relative Density, ASTM, D1298, D4052, D5002
Filter blocking tendency, ASTM D2068
Conductivity of fuels, ASTM D2694
Colour, ASTM D6045
Freeze point of aviation fuels, ASTM D7153
and other tests.
Intertek New Zealand is part of a global network of laboratories capable of testing the full range of hydrocarbons, biofuels, and petrochemicals.
Need help or have a question? +1 888 400 0084
Need help or have a question?
APAC:

+65 6805 4800

Australia:

+61 1300 046 837

Netherlands

+31 88 126 8702

Belgium

+32 3 543 9089

Brazil:

+55 11 2322 8033

China:

400 820 5033
+86 21 6485 5558

EMEA - UK:

+44 1708 680 200

FR:

+33 2 35 13 41 00

Germany:

0800 5855888
+49 711 27311 152

India:

+ 91 22 4245 0100

Italy:

+39 02 95383833

Mexico:

01 800 5468 3783
+52 55 5091 2150

Spain:

+34 902 377 388

Switzerland

+41 43 4337810

UAE

+971 4 317 8777

New Zealand:

+64 9 432 7521
Caleb Brett Global Crude Oil Services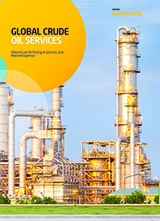 Download our Brochure
Learn more: Crude oil testing, inspection, and measuring services