Indonesia Petroleum, Fuel, and Chemical Testing
Petroleum, fuel, and chemical testing and inspection in Indonesia.
Intertek Indonesia provides independent laboratory testing and cargo inspection services network for both domestic and international clients. Intertek Indonesia is part of the global Intertek services network and works to world-class standards for both testing and inspection services.
Intertek Indonesia locations and laboratories:
Jakarta
Balikpapan
Dumai
Medan
Surabaya
Semarang
Bandung
Intertek Indonesia petroleum and chemical services:
Chemical Testing
Environmental Laboratory Testing
Marine and cargo inspection
Professional Affiliations:
KADIN
IPA
AISI
IMA
FOSFA
INKINDO
GAFTA
Need help or have a question? +1 888 400 0084
Need help or have a question?
APAC:

+65 6805 4800

Australia:

+61 1300 046 837

Netherlands

+31 88 126 8702

Belgium

+32 3 543 9089

Brazil:

+55 11 2322 8033

China:

400 820 5033
+86 21 6485 5558

EMEA - UK:

+44 1708 680 200

FR:

+33 2 35 13 41 00

Germany:

0800 5855888
+49 711 27311 152

India:

+ 91 22 4245 0100

Italy:

+39 02 95383833

Mexico:

01 800 5468 3783
+52 55 5091 2150

Spain:

+34 902 377 388

Switzerland

+41 43 4337810

UAE

+971 4 317 8777

New Zealand:

+64 9 432 7521
Caleb Brett Global Crude Oil Services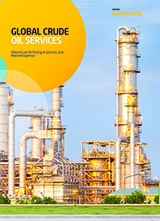 Download our Brochure
Learn more: Crude oil testing, inspection, and measuring services