South Pacific Islands Petroleum, Fuel, and Chemical Testing
Intertek petroleum and chemical laboratory testing, inspection, and technical services in the South Pacific Islands.
With offices and laboratories in Fiji, New Zealand, agents in Papua New Guinea, and regional support from Australia, Intertek provides testing and inspection coverage for petroleum, fuels, petrochemicals, and other products across the South Pacific Islands. Intertek helps customers with analytical laboratory services, quality control testing, quantity control cargo inspection, certification, tank calibration, shipping services, and more. 
Intertek South Pacific Island locations:
Pacific Islands:

Fiji Islands
Western Samoa
American Samoa
French Polynesia (Papeete)
New Caledonia
Norfolk Islands
Solomon Islands
Tahiti
Tonga
Vanuatu
Wallis and Futuna
Oil and chemical services:
Caleb Brett Global Crude Oil Services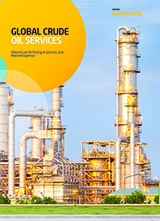 Download our Brochure
Learn more: Crude oil testing, inspection, and measuring services