Morocco Petroleum, Fuel, and Chemical Services
Morocco crude oil, fuels, and chemicals testing and inspection services.
Intertek provides professional and state-of-the-art testing and inspection services for the petroleum and petrochemical industries and clients in Morocco. The new petroleum laboratory in the Tanger area provides rapid, 24/7 service, testing products for flashpoint, density, sulfur content, viscosity, water content, and other important quality control tests.
Petroleum and chemical laboratory testing in Morocco:
Gas-oil, marine bunker fuel, marine distillate fuel, gasoline, etc.
Testing methods include ASTM, ISO, and other industry accepted methods.
Additional testing capabilities are easily coordinated through Intertek's laboratory network in North Africa and Europe.
Morocco loading and discharge cargo inspection services:
Naphtha, gasoil, fuel oil, VGO, base oils, gasoline, crude oil, LPG (butane, propane), fuel oil, base oils, etc.
Chemical products, including caustic soda, phosphoric acid, sulfuric acid, etc.
Fertilizers (DAP, TSP, MAP), phosphate sulfur, etc.
Coal and petroleum coke
Cargo inspection services and expertise include draft survey, bunker survey, superintendence, load and discharge supervision, witnessing of laboratory analysis, and OBQ inspections.
Additional services in Morocco:
Technical audits, assessment of Petroleum and petrochemical Laboratories.
Quantity and quality monitoring of fuels at selling points and fuel depots.
Consulting, laboratory outsourcing, and additional expertise.
Locations in Morocco:
Intertek provides services to major port areas, including Mohammedia, Casablanca, Jorf Lasfar, Safi, Tanger, Nador, Agadir, Laâyoune, Dakhla, Tan Tan, and Kenitra. Services are available to clients throughout the country.
North Africa and Mediterranean petroleum and chemical services:
Need help or have a question? +1 888 400 0084
Need help or have a question?
APAC:

+65 6805 4800

Australia:

+61 1300 046 837

Netherlands

+31 88 126 8702

Belgium

+32 3 543 9089

Brazil:

+55 11 2322 8033

China:

400 820 5033
+86 21 6485 5558

EMEA - UK:

+44 1708 680 200

FR:

+33 2 35 13 41 00

Germany:

0800 5855888
+49 711 27311 152

India:

+ 91 22 4245 0100

Italy:

+39 02 95383833

Mexico:

01 800 5468 3783
+52 55 5091 2150

Spain:

+34 902 377 388

Switzerland

+41 43 4337810

UAE

+971 4 317 8777

New Zealand:

+64 9 432 7521
Caleb Brett Global Crude Oil Services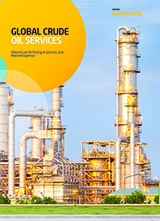 Download our Brochure
Learn more: Crude oil testing, inspection, and measuring services