Random Acts of Safety
Do something small every day to help others make safer choices. Will you join me?
08 September 2015
We have all heard of the great positive effect that random acts of kindness have encouraged around the world and I've been thinking: why can't we, as safety leaders, encourage random acts of safety? Asking ourselves, colleagues, family and friends: "What did you do to keep someone or something safe today?"
It is not about observation cards or statistics, man-hours or rewards. I'd like random acts of safety to be about small encouragements every day to move people to the right side of safety. We should have safety conversations with people about walking and texting, or turning pot handles out of reach of children; little changes we can encourage to help people stay safe.
Will you join me in random acts of safety?
Let me know what you've done, not to show off but to encourage me and others. Some of the great shared stories we have already had on LinkedIn include:
"Sure! It starts with an act, then grows to a positive culture ..." Adebowale O.
"Stepped outside of my condo today and had a conversation with the university student girl who was cutting the grass - no hearing, eye, foot or hand protection. Hired by her father. I explained how it should work and that perhaps she should have a conversation with dad about making sure she stays safe during her summer job." Kevin B.
"This is great ! We should all take time to stop share our safety experiences with others , it's through this education an awareness will start" Tom D.
"This a spin on Random acts of kindness and a worthwhile one. Remember it should be based on kindness and how you talk to the worker is important. Suggest safety, let them know they have a choice. I once gave a worker chipping cement beside the pool in Mexico a pair of safety glasses as he had none. He put them on and went back to work. It was the right thing to do. That is the best reason to work safely." Don M.
"When we had finished cooking on the hob, I switched off the master switch of my grandma's cooker because she is getting forgetful of such things. However, we ended up wondering why the fish in the oven was taking ages..." Christiane W.
"I was at a restaurant last night with my daughter and a small child dropped a couple of crayons on the floor just inside the entrance. Everyone coming and going just stepped over them (I don't even think they noticed them). It was really bothering me because I didn't want someone slipping on them and falling so I went over and picked them up. My 16 year old daughter questioned me as to why I'm always the one doing things like that and I responded, 'not just to keep others safe but to be a good role model for you.'" Roberta B.
"Every day we see things that bother us and yet due to perceived busyness or immunity (we stop seeing and feeling) that small random acts such as picking up a piece of rubbish (which could cause a slip) will move us to the right side of safety for both people and planet. Thanks Nuala" Karin O.
"Nuala once again you post an awesome post. my random act of safety today will be to forward this to all in my network, THANK YOU!" Brian H.
"I like this idea a lot. Let's make it about the people and not about numbers like it should be. It's all about the positives we do. Safety is the presence of Positives. Thanks for sharing Nuala." Anthony A.
"Yesterday as I was getting into the building's underground parking lot, a neighbor was just walking out of there through the cars way. I parked my car outside, got out of it and engaged a conversation with him. He showed a lot of openness and could by himself get to the conclusion of how hazardous this short-cut is for his life, and promised that now and on, he will never make that short cut again." Nadia B.
Thank you and have a wonderful and safe day!
Intertek Performance Safety & Environment Solutions Group assists clients to find and implement solutions to performance and safety problems. We are in the business of helping people create change.
Today's expert blogger is Nuala Gage, Principal Consultant for Intertek's Performance Safety & Environment Group. Nuala is located in the Sub-Saharan Africa office and brings more than 10 years' experience in the industry of learning development and safety training.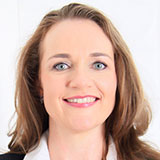 Nuala Gage
Regional Sales Manager
Subject Matter Expert (SME)