Moving to the Right Side of Safety: Leading Others, Creating a Safety-Focused Culture
What factors provide a safety culture and how do leaders empower individuals?
30 April 2014
During the last blog entry, we took a closer look at the right side of safety. Today, we're exploring those factors that provide a safety culture and how leaders can empower individuals to further move to the right side of safety across any organization.
First, understanding others risk tolerance is key in building rapport with someone. Everyone is on a journey to the right side of safety and it is important to understand that near the beginning of that journey we all have a bit of a 'superman complex'. You don't want to alienate someone or minimize employee enthusiasm for getting the job done. Therefore, the safety conversations you have become critical. It is not just about the message, it's about creating a message that will resonate with employees and show concern for the overall safety well-being for the organization.
Secondly, showing an interest in others safety choices builds credibility and trust. It is not just about telling others what to do, but influencing their choices to the right side of safety. Listening to ideas, sharing best practices in an effort to explore further and determine how they relate to the standard operating procedures, policies and safety guidelines are ways that can empower employees to embrace safety and to create a solution-forward environment.
Next, use available resources when they are needed. Identify those colleagues or current safety leaders to have conversations with front-line management to further create positive change. In some situations, an intervention may be needed requiring specific training (internal or external) in order to achieve results. Whatever the situation, identifying safety change agents within an organization can be one step forward to helping employees move to the right side of safety.
Remember, creating a safety-focused culture can be a process. There is so much that we can learn about walking on the right side of safety, regardless of the industry trends, methods or gadgets that come and go. It becomes crucial that organizations focus on the core of how we consistently reduce the likelihood of harm.
Do you have more questions or comments around this topic? We'd enjoy hearing from you. Please leave your comment(s) below and our expert will get back to you.
Today's expert blogger is Nuala Gage, Senior Consultant, Sub-Saharan Africa for Intertek's Consulting and Training group. Nuala brings more than 10 years' experience in the industry of learning development and safety leadership.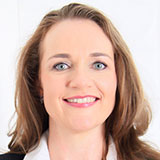 Nuala Gage
Regional Sales Manager
Subject Matter Expert (SME)