Leading Others to the Right Side of Safety
As leaders, what can we do to influence safe behaviour and lead by example?
26 June 2014
Recently, we explored risk tolerance and the importance of influencing others to the right side of safety. Today, let's take a closer look at how our behaviours, as leaders, can influence those around us and help others make choices on the right side of safety.
I have a beautiful garden, and a special place where I go for quiet, thinking time. It is such a tranquil space, with beautiful tall Silver Birch's and Mopani Trees, a space where creativity can really flow. However, on occasion, when my neighbor's come home, there seems to be more negative and chaotic noise than needed and it is at that time, I head inside. This is the world my neighbours live in; this is their norm and a set behavior. To them, this behaviour is acceptable.
But what does this scenario have to do with leading others to the right side of safety? Simple: Observing how our behaviours and actions influence others, can set the tone and examples for what is and what is not acceptable in our society, our teams and our families. The Oxford Dictionary describes behaviour as: "the way in which one acts or conducts oneself, especially towards others". The Collins Dictionary states: "the action, reaction, or functioning of a system, under normal or specified circumstances". In Translation: The way we behave affects the systems we interact with – which in turn – establishes the tone for what becomes our 'normal circumstances'. What excites me about this is that we have access to make an informed decision that can have a positive impact on and change unsafe behaviors and choices which have become considered normal circumstances.
As leaders, let's explore what we can do to influence unsafe behaviours that our teams may consider 'normal circumstances'. Here are three tips:
Be passionate about keeping everyone safe while getting the job done and still meeting production requirements. If necessary set-up scheduling and production meetings to pave the wave for a safe, incident free operation.
Communication is key. Things happen and delays are sometimes a consequence. The difference between a delay for safety being a blip on the radar or becoming a potential deal breaker is when you communicate it. If your client – internal or external – contacts you to find out why the project is not on schedule, it is your responsibility to respond and thus you are being reactive not proactive. Not only has there now been a breakdown in communicating effectively, but you also have lost your opportunity to influence others to move to the right side of safety.
Conduct clear conversations about critical safety issues. Be firm, but fair. Ask questions to get each person to understand the implications and find their own solutions. It is not about dictating. Instead, when you get people to think the risk through, understand the potential consequences, the possible long term effects on them, the operation and their families, that is when you connect on a deeper level and the next time that person is faced with a similar risk they are far more likely to stop, think, act and review their options. Options which move them to the right side of safety. We all want our teams to be stewards of safety excellence by making choices on the right side of safety.
Not only lead by the correct example but also live the example. As a leader, do what you expect of your team. So what do we do when someone points out to us, the leaders, that we have made a mistake? As leaders, what do we do when we get it wrong? We'll take a closer look at this topic in Part IV of this series. What questions do you have around this topic? Please leave your comment(s) below and one of our experts will get back to you.
Today's expert blogger is Nuala Gage, Senior Consultant, Sub-Saharan Africa for Intertek's Consulting and Training group. Nuala brings more than 10 years' experience in the industry of learning development and safety leadership.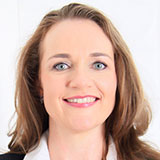 Nuala Gage
Regional Sales Manager
Subject Matter Expert (SME)