Texas City Petroleum, Fuel, and Chemical Testing
Texas City petroleum, fuel, and chemical testing laboratory.
The Texas City petroleum and chemical laboratory supports Texas City and Freeport area refineries, terminals, pipelines, and chemical plants with 24/7 testing expertise and services. 
Expanded Texas City lab capabilities include modern analytical instrumentation, allowing the laboratory to provide local in-depth trouble-shooting, trace analysis, and quality control testing for an expanded range of feed-stocks and products, including crude oil, refined fuels, and petrochemicals.
The new Texas City lab also samples and tests the new shale oil feedstocks used by local refiners. 
Advanced analytical technologies and expertise offered by the Texas City laboratory include gas chromatography, mass spectrometry, simulated distillation, trace analysis for oxygenates in hydrocarbon streams, trace metals analysis, and a new laboratory information management system (LIMS) which is integrated into Intertek's global network.
Part of Intertek's international laboratory network, the Texas City laboratory works with other Intertek labs in Texas, the USA, and the world, to provide rapid and professional results for clients.
Texas petroleum, fuel, and chemical testing:
Need help or have a question? +1 888 400 0084
Need help or have a question?
APAC:

+65 6805 4800

Australia:

+61 1300 046 837

Netherlands

+31 88 126 8702

Belgium

+32 3 543 9089

Brazil:

+55 11 2322 8033

China:

400 820 5033
+86 21 6485 5558

EMEA - UK:

+44 1708 680 200

FR:

+33 2 35 13 41 00

Germany:

0800 5855888
+49 711 27311 152

India:

+ 91 22 4245 0100

Italy:

+39 02 95383833

Mexico:

01 800 5468 3783
+52 55 5091 2150

Spain:

+34 902 377 388

Switzerland

+41 43 4337810

UAE

+971 4 317 8777

New Zealand:

+64 9 432 7521
Caleb Brett Global Crude Oil Services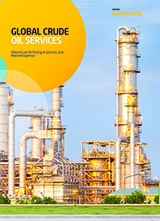 Download our Brochure
Learn more: Crude oil testing, inspection, and measuring services