Another RoHS?
The UAE Introduces RoHS Certification Requirements
26 December 2017
Look no further than the United Arab Emirates (UAE), a group of 7 Emirates (including Abu Dhabi, Ajman, Dubai, Fujairah, Ras al-Khaimah, Sharjah, and UMM al Quwain) to see the latest region to adopt an EU RoHS-like legislation. The UAE has combined population of approximately 9.3 million people, which will be impacted by the regulation that took effect on April 28, 2017. The goal of the directive is to align with EU RoHS, and the regulation entitled, "UAE Cabinet Decision 10/2017" will be enforced, as early as, 1 January 2018.
Let's begin by reviewing what is consistent with EU RoHS Directive 2011/65/EU:
Definition of Electrical and Electronic Equipment
11 product categories along with indicative examples
Exempted Products
Exemptions for hazardous materials by category
Six Hazardous Substances initially – Cd, Pb, Hg, Cr6, PBB, PBDE
Maximum Concentration Limits 0.1% Weight except for Cd at 0.01% Weight
4 Phthalates to be added over time - DBP, DEHP, BBP, DIBP
Technical Documentation File per En50581 = IEC 63000
Additionally, the UAE has introduced several important requirements that are not contained within the EU RoHS Directive:
UAE ESMA to appoint a RoHS Conformity Assessment Notified Body
In scope, products require a RoHS Notified Body Certification
Identification of a 3" High Risk" components
Material analysis of 3 "high Risk" components by an accredited ISO 17025 laboratory and IEC 62321 methods for hazardous materials testing
Two-conformity assessment options
Option 1 valid for 1 year
Option 2 valid for 3 years
While UAE RoHS is very similar to EU RoHS, it is important to note there are significant differences that must be accounted for when product manufacturers and importers place products on the UAE market. Failure to do so can result in damage to the brand, monitory and civil penalties.
Regulatory compliance with UAE RoHS will require companies to assess their supply chains to better understand the specifications and composition of their products. Need to more information? Visit: http://www.intertek.com/regulatory/consulting/uae-rohs/
Today's expert blogger is Mr. Kenneth Stanvick, who has been providing regulatory expertise to the chemical industry for over 17 years. He has extensive experience navigating global environmental compliance regulations, including EU RoHS, EU WEEE, EU Battery Directive, EU REACH, Energy Star, China RoHS, and Cal Prop 65, UAE RoHS . Ken conducted numerous onsite training and educational seminars to product manufacturers and their suppliers in China, Hong Kong, and Taiwan, EU, North and South America. Additionally, he has developed and implemented "smart testing" to eliminate unnecessary material testing for restricted, banned or declarable substances based upon the identification of high risk materials, which reduced testing and saved customers time and money.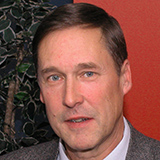 Kenneth Stanvick,
Senior Consultant, Global Restricted Substances (GRS)
Health Environmental and Regulatory Services (HERS)