UAE RoHS Enforcement
Intensive Inspection Campaign Starting 10/01/2019
08 October 2019
As a regulatory expert, one of the most common questions I am asked is, "Is RoHS currently being enforced?" Due to the frequency and importance of compliance with UAE RoHS regulations, I felt it was valuable to share the following information extracted from a formal announcement issued 15 September 2019 by the UAE Authorities. As you read on, please keep in mind that UAE RoHS, which was formally titled UAE Cabinet Decision No.10/2017, has been enforced as early as 01 January 2018 for some products.
ESMA recently announced, in cooperation with local government authorities, that they will conduct an intensive inspection campaign for both showrooms and warehouses in the UAE marketplace starting 01 October 2019.
All traders, importers, retailers and manufacturers must comply with relevant legislations and must obtain a Conformity Certificate when selling, displaying, or storing products; the Conformity Certificate must be available upon request or at the time of inspection. As stated in the ESMA announcement, "Failure to obtain certificate of conformity is considered as a violation for the legislation/regulations and may result to legal actions such as penalties etc.".
Unlike EU RoHS, China RoHS and other copycat RoHS legislations, the UAE RoHS has appointed Notified Bodies (NBs), like Intertek, to review specific documented evidence for RoHS compliance prior to the issuance of a product certification. The process of the NB review and the certification prior to placing a product on the UAE market is very different from the EU's process of self-declaration. The EU self-declaration process has resulted in many companies declaring EU RoHS compliance without having the required information, processes, or procedures in place.
Don't be confused; while the required documentation for submission to the NB is similar to the EU RoHS, it is not the same. The following are the key technical differences for the UAE:
The requirement/s of:

A Declaration of Compliance
RoHS material test reports for three critical Bill of Materials (BOM) items
Risk assessment documentation per IEC 63000

The ability to choose one of two certificate options (Option 1: valid for 1 year, or Option 2: valid for three years for certification:

Option 2, Emirates Quality Mark (EQM) License, requires a factory audit by a NB representative
Navigating compliance requirements can be challenging. Intertek is helping many companies to develop and compile the required documentation. In addition, Intertek supports companies in updating and implementing the required processes and procedures in order to apply for UAE RoHS Notified Body Product Certification.
If you are a product manufacturer, a rebrander of products, a distributor, or an importer of products in the UAE be fore-warned that RoHS is being enforced.
For companies complying with the UAE RoHS product certification process, download our "Documents Checklist" today.
For more information on our services, visit: http://www.intertek.com/regulatory/consulting/uae-rohs/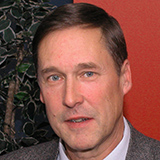 Kenneth Stanvick,
Senior Consultant,
Global Restricted Substances (GRS),
Health Environmental and Regulatory Services (HERS)
Today's expert blogger is Mr. Kenneth Stanvick, who has been providing regulatory expertise to the chemical industry for over 17 years. He has extensive experience navigating global environmental compliance regulations, including EU RoHS, EU WEEE, EU Battery Directive, EU REACH, Energy Star, China RoHS, and Cal Prop 65, UAE RoHS . Ken conducted numerous onsite training and educational seminars to product manufacturers and their suppliers in China, Hong Kong, and Taiwan, EU, North and South America. Additionally, he has developed and implemented "smart testing" to eliminate unnecessary material testing for restricted, banned or declarable substances based upon the identification of high risk materials, which reduced testing and saved customers time and money.