Are regulations enough when working with Pressure Equipment?
Large or small, pressure equipment failures cause disaster!
21 August 2018
"An employee was inserting a plug into an oil & gas line. The employee was struck in the head when a casual plug was ejected due to overpressure and the employee was killed due to blunt force trauma."
"An employee (mechanic/welder), was troubleshooting a piping leak in a customer petroleum/cargo tank. The employee pressurized the cargo compartment by using compressed air to determine leaks in the piping system. Leaks were not found. After coming back from lunch, he went up to the top of the tank, apparently overlooked that the compartment had been pressurized, he proceeded to remove the testing lid, the testing lid blew off and struck him on the head. The testing lid he used had been fabricated in the shop. The employee was killed."
Could regulations alone have prevented these fatalities or are we missing the greater question? How is the culture of safety in organizations unintentionally promoting, causing or allowing accidents?
The Pressure Equipment Regulations (PER) associated with SANS 347 plays an important role in providing a safe working environment and equipment.
Users, manufacturers, importers and approved inspection authorities have a duty to apply the PER & SANS 347, and to be aware of the guidance note documents published by the Department of Labour (DoL). The DoL has implemented the new regulations to ensure that health and safety regulations are met to minimize the risk of any unintentional accidents.
However, minimizing risk and implementing regulations is not enough. Understanding the organizational culture and how this culture impacts safe operations and performance is key to reducing workplace incidents and accidents.
Working within the Safe Operations & Performance (SOP™) framework allows Intertek and our clients to systematically and positively improve operations and performance based on leading indicators.  The process uses a structured, collaborative, outcome-focused methodology which enables cost effective prioritization for future investment in safety. This framework positively impacts and drives safety culture before something goes wrong!
Providing a Safe Working Environment is dependent on:
Measuring and understanding your current performance
Getting the workforce involved and engaged in improving safety and operational performance
Identifying clear next steps and actions
Effectively tracking and measuring progress
Controlling costs, and directing spend to the areas which are most likely to give significant improvements in safe operations and performance
Regardless of what we are working with, whether it is with pressure vessels, equipment or accessories, minimizing risk and the possibility of unintentional accidents can only be effectively reduced by understanding the organization's culture of safety.  It's all about HOW we work.
Intertek is a leading global provider in bringing quality and safety to life in high risk industries.
Today's expert blogger, Nuala Gage, brings more than 15 years' experience in the industry of learning development and safety leadership. She is an innovative, creative, passionate multipotentialite who believes that there is always a solution, and everything is possible. "Our people are our success and it is exciting to walk alongside them while they become the best they can be. Not only is watching others blossom rewarding, it is essential for success in all aspects of life and business."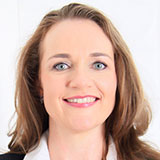 Nuala Gage
Regional Sales Manager
Subject Matter Expert (SME)