California Proposition 65 "Soft Targets" Beware
Retailers and Manufacturers must act now to meet August 30 Deadline
31 July 2018
Retailers and manufacturers should take steps now to ensure they are compliant with the new California Proposition 65 (Prop 65) warning regulations that take effect on 30 August 2018. 
The new warning label requirements are for products containing chemicals identified by the State of California to cause cancer or birth defects.  The goal is to protect consumers and minimize the impact on the environment. 
In November, amendments were made to the form and content of the "safe harbor" warnings. They also clarify the roles and responsibilities for compliance, in addition to providing examples of "safe harbor" warnings that are deemed to be clear and reasonable under the new amendments.
For products manufactured prior to 30 August 2018, retailers and manufacturers can choose whether to rely on the current or new safe harbor warnings, as both are deemed sufficient under the regulations.  Products manufactured after August 30, 2018, however, should include the new warning to ensure compliance.
For most federal or state regulations, the government is responsible for ensuring businesses comply with the law; however, this is not the case in California. Prop 65 contains a unique "citizen lawsuit" provision that permits private citizens to file lawsuits against businesses they feel are not in compliance.  For successful claims, these individuals will receive a portion of the civil penalty paid by the business found in violation. In 2017, "bounty hunters" settlements accounted for a grand total of 688 settlements for a total of $25.8 Million in settlement payments plus an additional $4.8 Million for non-contingency payments. If these figures don't get the attention of your CFO add in another $19.5 Million for attorney's fee and costs. If you add all the dollars this results in over $50 Million dollars changing hands. California Proposition 65 is often referred to as a "new business opportunity" for residents of California.
If you sell products directly into California or your products are available through distribution centers, big box stores, or Internet sales and you are not providing appropriate warnings, you are considered a "soft target". "Soft targets" will want to ensure they have a thorough understanding of Prop 65 and have done their due diligence to avoid being targeted by "bounty hunters".
If you have any questions regarding Prop 65, please do not hesitate to contact us! Intertek has critical experience in helping companies comprehensively address Prop 65 compliance due diligence, such as screening and risk analysis of products, analytical testing, and exposure assessment/safe harbor development services.
Today's expert blogger is Mr. Kenneth Stanvick, who has been providing regulatory expertise to the chemical industry for over 17 years. He has extensive experience navigating global environmental compliance regulations, including EU RoHS, EU WEEE, EU Battery Directive, EU REACH, Energy Star, China RoHS, and Cal Prop 65, UAE RoHS . Ken conducted numerous onsite training and educational seminars to product manufacturers and their suppliers in China, Hong Kong, and Taiwan, EU, North and South America. Additionally, he has developed and implemented "smart testing" to eliminate unnecessary material testing for restricted, banned or declarable substances based upon the identification of high risk materials, which reduced testing and saved customers time and money.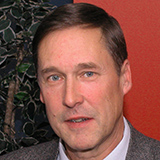 Kenneth Stanvick,
Senior Consultant, Global Restricted Substances (GRS)
Health Environmental and Regulatory Services (HERS)