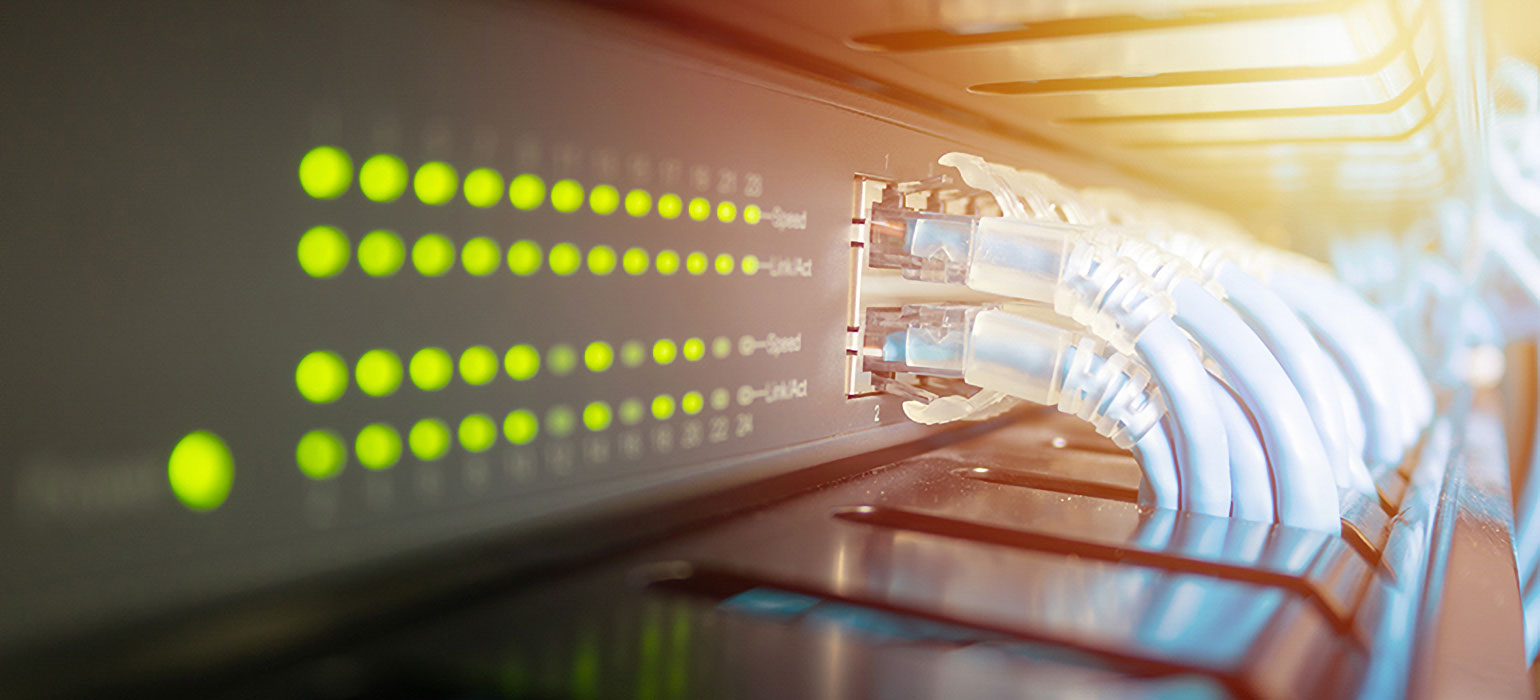 09 Mar 2021
Safety and Performance Requirements
Power over Ethernet (PoE), which uses a twisted-pair Ethernet cable to deliver both electric power and data to devices simultaneously, is poised to see growth in the coming years. By the middle of the decade, expectations are for PoE to grow at a compound annual growth rate of 16 percent.1 PoE technology must adhere to IEEE 802.3bt™, approved in September of 2018. The standard allows higher power delivery and enables new uses such as video conferencing, IP security cameras and call systems. To take advantage of the growth of PoE, manufacturers must keep several requirements and testing options in mind.
There are several standards in the industry that apply to PoE cabling.
System Standardization: Proper support of powering applications can be reached through several standards that align with IEEE 802.3bt™. The new ANSI/TIA-568.2-D-2, published in August 2020, aligns with the DC resistance parameters found in the standard and ISO/IEC 11801-1, published in November 2017, harmonizes with the standard as well.
Cable Standardization: Cable guidance includes TIA-TSB-184-A that has now been incorporated in ANSI/TIA-568.2-D-2. It aims to minimize the temperature rise in groups or bundles of cables that support DC power delivery and includes guidance and recommendations for the installation and management of twisted-pair copper cables. Additionally, UL 444 and the National Electrical Code (NFPA 70) have been updated to include cable heating tests for "-LP" marking. The IEC committee further published the ISO/IEC TS 29125 specification, which sets forth limits and recommendations to assure cable heating remains within acceptable boundaries.
Connectivity: Connecting hardware reliability to support remote powering can be assessed using two standards. IEC 60512-99-002 addresses contact resistance, voltage proof and insulation resistance after being engaged and separated under electrical load and accelerated aging.  UL 3992A focuses on modular cords, looking at the cable and the connectors that are used to manufacture modular cords.
There are also several electrical product tests that can be beneficial for cable and wiring products integrating PoE technology:
Electromagnetic compatibility (EMC) testing: To ensure cables and components adhere to international standards regarding EMC to ensure they both do not interfere with other electrical products and are not impacted by other products in the area.
Chemical and environmental: Assessments to assure compliance to regulations such as Restriction of Hazardous Substances (RoHS), Registration, Evaluation, Authorization and Restriction of Chemicals (REACH), or California Prop 65.
Benchmarking and other performance testing: Voluntary evaluations that can assess fire, flammability, shock, vibration, failure mode verification, accelerated stress testing, and other considerations.  The information can be used to assess one product or make comparisons to competitor products.
Quality assurance: Checks to ensure systems, supply chains, good manufacturing process and staff training.
Preparing for PoE growth by assessing products to required standards can help ensure product success in an emerging area. It is important to know the requirements of IEEE 802.3bt™ and prepare accordingly.  Additional assessments can ensure product success with safety and performance in mind. A trusted partner can be a valuable tool in helping to know and understand industry requirements and standards and to ensure that new products comply with these requirements. It is also best to stay informed of updates and trends within the industry to help bring your products to market. Learn more about PoE products and our solutions in our complimentary fact sheet.
Antoine Pelletier,
Project Engineer
Antoine Pelletier is a project engineer specializing in ICT Equipment – Wire & Cable.  In this role he works with clients on their assurance, testing, inspection and certification needs.  He holds five US patents, is a member of the TIA TR-42 committee and holds a bachelor's degree in electrical engineering from École de Technologie Supérieure in Montréal.