Compliance Requirements for Germicidal Lighting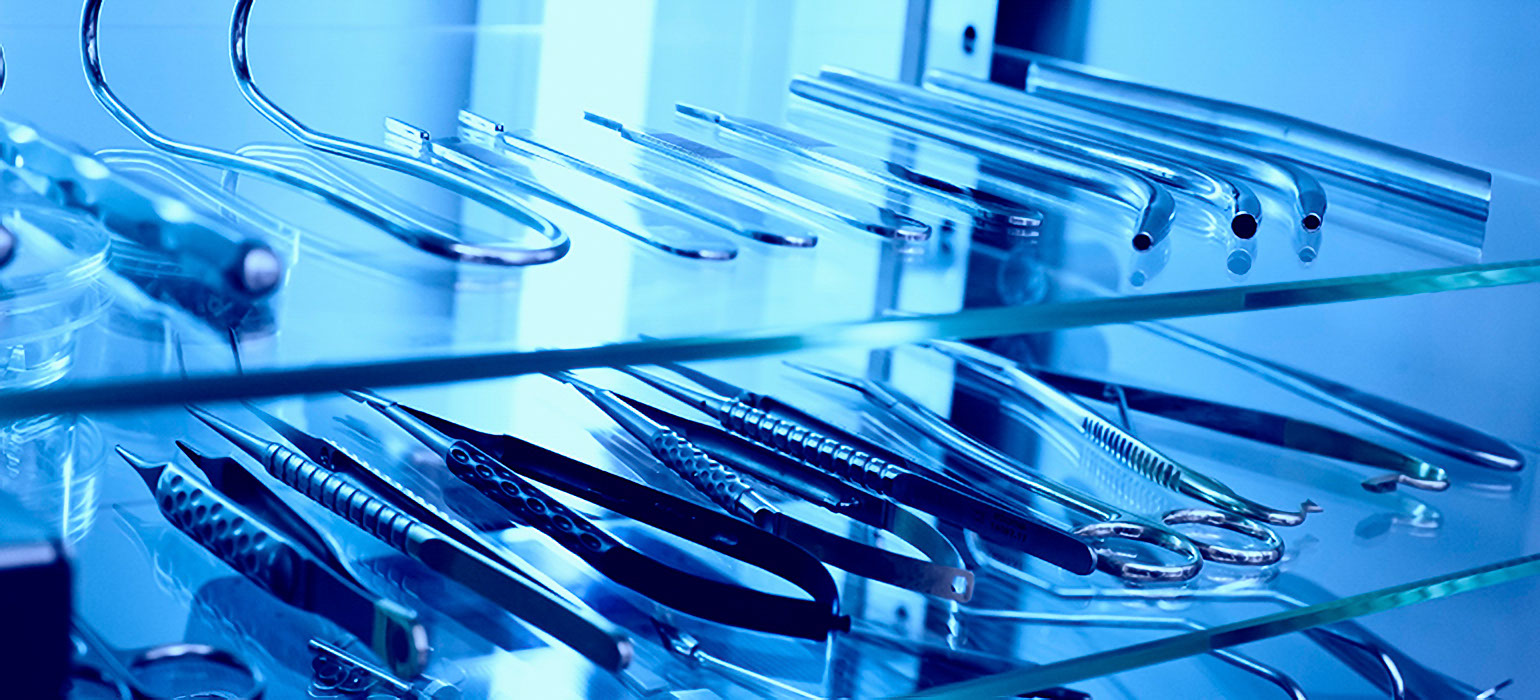 13 Nov 2020
Testing and Certification Considerations
Germicidal equipment is designed to produce light output in a range that may inactivate organisms and bacteria that cause infectious disease. These products are used in variety of applications and products and can be found in healthcare facilities, workplaces, schools, homes, and public places. Germicidal fixtures rely on ultraviolet (UV) light sources such as mercury (HG), light emitting diode (LED), excimer, and high intensity discharge (HID) technology. They are designed to emit energy that can be defined to a specific nanometer region to address bacteria unique to each disease.
Products incorporating germicidal lighting require testing and certification to ensure they comply with industry standards, can be legally sold/utilized by healthcare providers, and are safe for use in the public domain. These products are evaluated with the applicable UV illumination source and with software to understand the light distribution, intensity, and coverage area. During the process, applicable regional standards are considered, such as a UL or CSA standards for North America.
There is currently no one standard specific to all germicidal lighting products. As the industry evolves, there are various Standards Development Organizations (SDOs) actively establishing standards to address safety and performance requirements for this technology. Currently, they can be certified using the best applicable global standard(s), based on the specific application and installation method. These may include:
UL 1598/CSA C22.2 No. 250 for fixed luminaires
UL 153/CSA C22.2 No. 250.4 for portable luminaires
UL 507/CSA 113 for fans and air cleaners
UL 867/CSA 187 for electrostatic air cleaners
UL 61010-1/ CSA C22.2 61010-1 for laboratory equipment
UL 1993/CSA C22.2 No. 1993 for self-ballasted lamps
IEC 62471 and IES RP-27 for photobiological testing
Additionally, a variety of performance standards may apply, depending on the product construction and intended application. Once the relevant standards have been identified, it is important to build a test plan to account for the applicable requirements.
Test plans depend on the fixture type, intended use, and specific performance expectations. An engineering review is conducted for each product to determine testing and data collection. Testing includes:
Spectral Analysis: Evaluates type of radiation emitted (UVA, UVB, or UVC), and if it presents a health hazard.
Distribution Testing: Evaluates direction of radiation to help ensure it is focused in the proper area and the correct intensities are achieved.
Graphical representation and radiant intensity matrices are provided for guidance on the number and position of fixtures needed within a space.
Depending on where these products are installed, additional considerations must be evaluated. For example, lighting in healthcare environments must be assessed for use near magnetic resonance imaging (MRI) equipment. Other settings may require testing for electromagnetic compatibility (EMC) and electromagnetic interference (EMI).
A design evaluation will determine the performance and safety criteria which may apply to your specific product. Working with your testing partner to fully assess your product, its intended use, environment, and market is critical.  Download our fact sheet for more insights on testing and certifying germicidal lighting products.
Jeff Davis,
Lighting Performance Technical Lead
Jeff Davis is the Lighting Performance Technical Lead for North America. In this role, he leads the team of lighting experts in providing services to ensure the performance of lighting products, oversees the implementation of new offerings, and manages professional training and education for the department. He holds a Bachelor's Degree in Technical Management, with a focus on Electrical Engineering, from DeVry University.