EU REACH: January SVHC Additions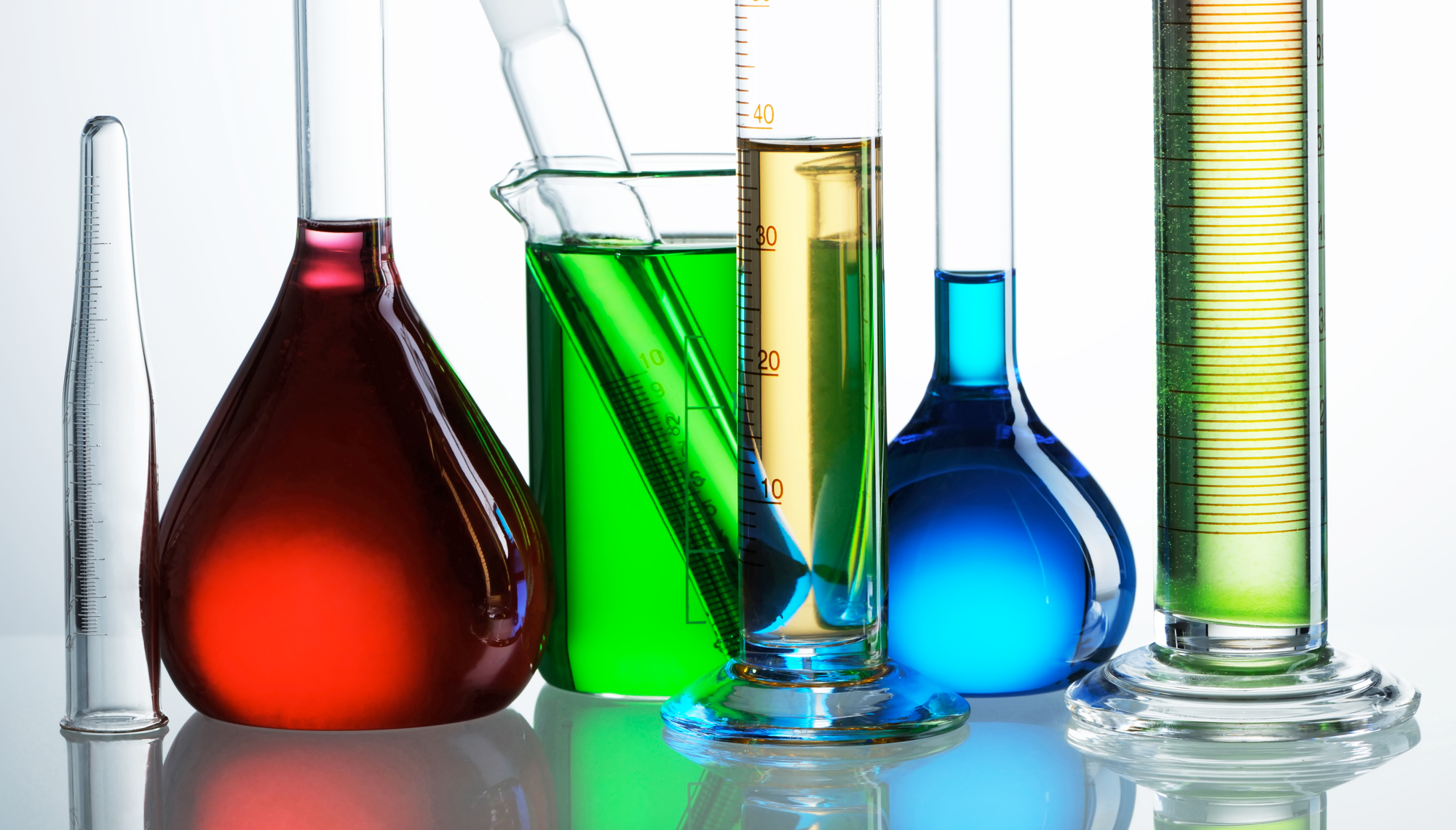 26 Feb 2019
Why you should be interested in polycyclic aromatic hydrocarbons (PAH)
The EU's semiannual addition to the REACH SVHC (substance of very high concern) list is here. Four polycyclic aromatic hydrocarbons have been added, and after some investigation, we have reviewed the up-trend in infractions.
The six substances added to the REACH SVHC list are as follows:
#

Substance name

CAS Number

EC Number

1

2,2-bis(4'-hydroxyphenyl)-4-methylpentane

401-720-1

6807-17-6

2

Benzo[k]fluoranthene

205-916-6

207-08-9

3

Fluoranthene

205-912-4

206-44-0

4

Phenanthrene

201-581-5

85-01-8

5

Pyrene

204-927-3

129-00-0

6

1,7,7-trimethyl-3-(phenylmethylene)

bicyclo[2.2.1]heptan-2-one

206-196-6

244-479-6

307-24-4

21615-47-4
As per the list above, EU countries requesting SVHC additions must submit a dossier per substance which includes alleged uses in the EU. By examining the dossier, we can predict what impact, if any, the SVHC will have to manufacturers of finished goods.
The dossier for the first substance [#1: 2,2-bis(4'-hydroxyphenyl)-4-methylpentane)] "suggests the substance may be used in the manufacture of thermal paper".
The final substance [#6: 1,7,7-trimethyl-3-(phenylmethylene) bicyclo[2.2.1]heptan-2-one)] is an already-banned ingredient in sunscreen.
However, neither dossier instills a large degree of confidence that the substances in question are a widespread problem in supply chains.
The middle four substance (#2 - #5), belong to a family of substances referred to as 'polycyclic aromatic hydrocarbons', which are combustion byproducts. In the manufacturing industry, they are used, and are found as impurities in carbon black, which is used as a black pigment, for vulcanizing rubber, and as a UV stabilizer.
EU PAH History
We will now examine PAH non-compliance records by inspecting Product Recalls using the European Commission's "Safety Gate" of consumer product recalls.
This chart identifies that there is a history of product recalls. PAH have seen sector-specific regulations the EU since the beginning of the records. The 2016 increase in recalls may be attributed to the December 2015 REACH listing.
By inspecting the country of origin, we find the following:
The United States consistently appears as contributing to the highest number of non-compliance events, but these are limited to the "Chemical Products" category:
At this point, we can process the free text "Description" field to determine the nature of these Chemical Products:
At 97.01%, the "Chemical Products" recalls are almost exclusively tattoo ink, which implies the American product recalls are almost entirely tattoo ink. Carcinogenic PAHs in tattoo ink may be of interest to tattoo enthusiasts but can be removed from the enforcement data when discussing finished products.
The final data set reveals the enforcement rate: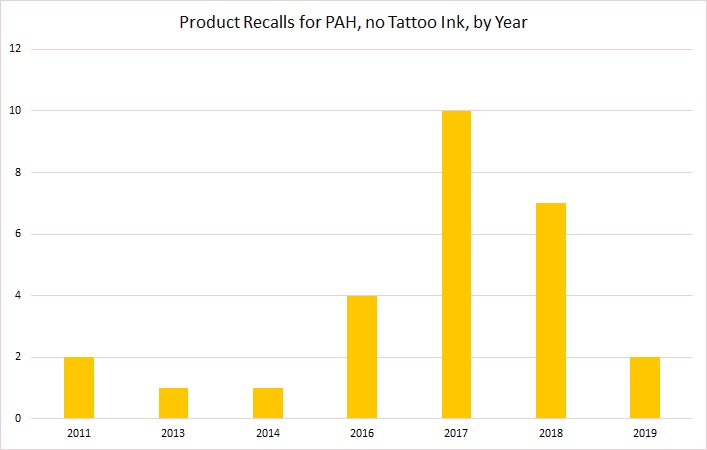 Implication to Supply Chains
For manufacturers of finished goods, the PAH compliance risk is clearly less than high-risk substances such as lead and DEHP. Even considering product recalls as a subset of enforcement actions, the proportion of product recalls attributable to PAH is small. Nevertheless, manufacturers of articles need to take note of the new PAH SVHCs and adjust restricted substance lists accordingly. These substances can find their way into supply chains from time to time, and enforcement has increased in recent years.
Intertek can help manufacturers and the supply chain deal with the challenges these regulatory requirements pose. Need to more information? Visit: https://www.intertek.com/reach/svhc/
Blogger:
Ian Smith,
Regulatory Associate - Engineering, Global Restricted Substances