Smart Inverter Communication Protocols
IEEE 2030.5 and CSIP Compliance
24 May 2019
A smart grid includes a variety of operation and energy measures including smart meters, smart appliances, renewable energy resources, and energy efficient resources. With all of these smart interfaces, communications and interoperability are critical for the equipment used in the grid. Compliance for smart inverters has been subject to a shifting regulatory landscape so it's important to understand some of the key topics around smart inverter communications protocol. A closer examination of IEEE 2030.5 and the Common Smart Inverter Profile (CSIP), a guideline for California Rule 21, provide valuable insight.
IEEE 2030.5
Adopted for smart energy applications, this standard supports California Rule 21 functions.  It is an open standard that supports many types of programs and classes of customers. Divided into function sets (smart energy function sets, support resources and common resources), the standard supports multiple commodities, not just energy. With support for both generation and storage, IEEE 2030.5 enables higher penetration of grid-tied PV systems and new non-utility resources. In addition to remote monitoring and control, it allows increased customer engagement and information.
CSIP
With a goal of ensuring integration at minimal expense, CSIP requires that all systems directly communicating with the utility be certified for communications and interoperability. Interoperability and communication is particularly important in this space and interoperability testing provides a means to discover potential issues for the smart grid. Certification provides the assurance that products have been tested not only for safety but for performance in a smart, connected world.
Requirement
The general communications requirements of IEEE 2030.5 and CSIP include:
The use of RESTful HTTP/1.1, including HTTP headers, responses and general "plumbing" and requirement to define which HTTP methods are required for which endpoints.
The use of TCP for HTTP and HTTPS; UDP/Multicast for xmdns and IPv6/IPv4 as underlying IP protocol
Use of XML or EXI (compressed XML) for payloads communicated through HTTP
TLS over HTTP using 2030.5 specific cipher suite
Authentication and authorization using TLS and access control list
Monitoring of data, including mirrored metering function sets for posting metered data, LogEven functions for alarms and response function sets for event acknowledgement.
Scheduling requirements, including effective start time, end time and only one active event per client
Smart inverters offer a world of possibility to the industry, but the use of evolving technology means constantly changing requirements for the communications protocols of these products. It is important to stay informed about the requirements and test and certify products for the requirements set in IEEE 2030.5 and CSIP.  Learn more about these standards, their requirements and communication protocols for smart inverters by downloading our webinar recording.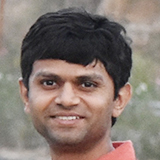 Dipesh Patel,
Senior Project Engineer
Dipesh Patel is a Senior Project Engineer at Intertek, where he is responsible for certifying power generation and conversion equipment, researching global grid code standards and providing regional technical support and guidance. A member of the Institute of Electrical and Electronics Engineers (IEEE). Dipesh received a Bachelor of Technology degree from Nirmal University in India, as well as a Master of Science and PhD in electrical engineering from the University of Massachusetts.
Ang Zhu is an engineering lead at Intertek's Cortland New York facility, where he is responsible for certifying power generation and conversion equipment, functional safety consultation, researching new standards and technologies, and providing regional and global technical support and guidance. He is a committee member of IEC 61508 TC 65 and E.I.T in New York State. He received a bachelor's degree from South China University of Technology (SCUT)and master's degree in Electrical Engineering from both SCUT and New York University Tandon School of Engineering