Celebrating International Safety Day
Are you up for the challenge
23 April 2019
We often hear that safety (and quality) is everyone's responsibility. As a team who strives to create sustainable growth, for all, we know that this statement is true for ourselves, colleagues, customers and families.
In the spirit of celebrating World safety Safety Day this April 28, let's explore how to take safety interventions to the next level.
Courage in conversations is the key when speaking up for safety, creating impact and making a difference.
This sounds great when reading the words, but how do we make this a reality?
After stopping the unsafe act, the most important tip in these conversations is to ask what could go wrong rather than telling the person what you are thinking. Expand the other person's thoughts by asking questions to help them think through the consequences and therefore make a choice for the better.
Keep questioning – a safe environment is a sustainable environment.  Safety starts with asking the right questions and creating the space for people to think and come up with their own ideas, understanding and solutions.
Here are three simple questions to ask:

What are you about to do / busy doing?
What could go wrong / What are the potential risks?
How can you stop that from happening? / How can you mitigate the risks?

Next, focus on what good looks like – we own and shape our future in everything we do. By focusing on what good looks like we help ourselves and those around us embrace a positive vision of the future. Research has shown that focusing on the positive has far greater rewards in all aspects of life.
Finally, acknowledge and reward the right behaviours - When we acknowledge and reward the behaviours we want to see, people are more likely to repeat those positive behaviours. The more we recognise this in each other the sooner we will trust each other and have fun winning together.
How do we have these conversations that focus on the good and recognise people? Here are some ideas.
Know what makes the people around you tick! – Understand the people you work with and what is important to them. When you know what is important for your colleagues it is far easier to help them consider the impact of a potentially unsafe act.
Stand up, speak up, have the conversation –When you see someone putting themselves, others or your business at risk, have the courage to speak up. It is up to every one of us to make this happen, daily, weekly, and, monthly.
Have the courage to speak up and initiate safety conversations, knowing that it takes bravery, and above all that it is worth it.
Are you up for the challenge?
Contact us and see how we can help you incorporate safety behaviour into your business to minimise risk and maximise efficiency.
Today's expert blogger is Nuala Gage, Regional Sales Manager, Sub-Saharan Africa for Intertek Industry Services group. Nuala brings more than 15 years' experience in making a difference as a valued partner while bringing quality and safety to life with our customers.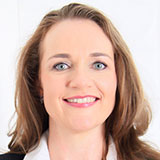 Nuala Gage
Regional Sales Manager
Subject Matter Expert (SME)