Creating a 'Safety-Focused Culture'
19 June 2012
By Jade Strong, PhD, Intertek Consulting & Training Regional Manager

A successful safety culture begins with communication. To facilitate the right type of communication, a director may begin with his or her immediate direct reports.  By approaching mid-level management, he or she is ensuring the message begins in a cohesive fashion from the top of the organization which aides in the crucial employee buy-in at all levels.  Therefore, mid-level managers feel empowered to drive safety initiatives facilitating their direct reports' understanding that unsafe or at-risk behaviors are not tolerated by the organization. 
Training courses may be customized to introduce employees of all levels to a "safety conversation" consisting of several easy-to-remember and applicable components: 1) observe; 2) accentuate the positive; 3) explore or ask questions; 4) emphasize the consequences; and 5) agree.
Below is an example of these steps at work. *The below is fictional, but acts as a guide on how to apply these components: 
Step 1:  Observe - While walking the floors, the manager ("Jessie") sees an employee ("George") hard at work, but working without the proper PPE.
Step 2:  Accentuate the Positive – Jessie (manager) says, "Hey George (employee), I see you are working pretty hard today and I appreciate your dedication."  (By pointing out the positive first, Jessie is lowering George's defenses and pointing out a behavior he likes and wants George to continue.)
George, replies, "Yeah, I'm feeling energetic and I really want to meet our goals this month." 
Step 3:  Explore or Ask Questions – Jessiesays in a slightly less casual tone, "So, I see you're working with the metal portion of that machinery.  While I appreciate your hard work, what do you think I see that concerns me?"
George responds with a simple, "You're right…I forgot to put my goggles on."
Step 4:  Emphasize the consequences – Because George works in a culture where this type of conversation is common, he automatically replies with, "Without my goggles, I could get sentiment in my eye which could be devastating to my eye sight." 
Step 5:  Agree – Jessie, "I would hate to see you not be able to take your boy fishing."  George thanks Jessie for watching out for him, places his goggles on returns to work.
While it might appear obvious in situations like the one described above, communication can be paramount in creating a culture of safety within an organization.   Every employee – regardless of level – has to be willing and able to not only stop a job that is unsafe, but also have a conversation focused on preventing the behavior from occurring again.  Communication is a valuable component of a safety culture that ultimately saves lives. 
Do you have a question for Jade or want to know more about the types of safety training available to your company? Leave a comment and we will get back to you.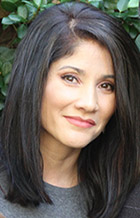 Jade Strong, PhD
Intertek Consulting & Training Regional Manager