Nigeria Petroleum Cargo Inspection Services
Nigeria crude oil, fuel, petroleum, chemical testing and cargo inspection services.
Nigerian petroleum cargo superintendence and marine services are provided by Intertek Nigeria. Cargo inspection services are provided to international industry standards. Intertek Nigeria personnel attend cargo inspections on board the vessels, on behalf of importers and exporters. Intertek inspectors help to minimize risk of loss from cargo custody transfers.
Intertek Nigeria inspectors check for crude oil and refined petroleum product cargo quantity at loading and discharge, and compare to the cargo manifest. Inspection can include the condition of cargo and any observed shortage, lodging of protest, and time logging.
Inspection services provided in Nigeria:
Discharge or loading of cargo import or export ship
Witnessing Custom's Examination
Insurance Survey, Delivery Inspection (Q-Terminal)
Draft Survey of Cargo, Draft Survey of Vessels
Bunker Survey, Hatch Seal Inspection
Discharge and loading supervision of cargo ship imports or exports.
Nigerian ports serviced by Intertek:  
Apapa Seaport (Wharf), Lagos State
Tin Can Island Seaport, Lagos State
Port-Harcourt Seaport, Rivers State
Calabar Seaport Cross, Rivers State
Warri Seaport, Delta State  
Nigeria petroleum cargo inspection and testing:
Need help or have a question? +1 888 400 0084
Need help or have a question?
APAC:

+65 6805 4800

Australia:

+61 1300 046 837

Netherlands

+31 88 126 8702

Belgium

+32 3 543 9089

Brazil:

+55 11 2322 8033

China:

400 820 5033
+86 21 6485 5558

EMEA - UK:

+44 1708 680 200

FR:

+33 2 35 13 41 00

Germany:

0800 5855888
+49 711 27311 152

India:

+ 91 22 4245 0100

Italy:

+39 02 95383833

Mexico:

01 800 5468 3783
+52 55 5091 2150

Spain:

+34 902 377 388

Switzerland

+41 43 4337810

UAE

+971 4 317 8777

New Zealand:

+64 9 432 7521
Caleb Brett Global Crude Oil Services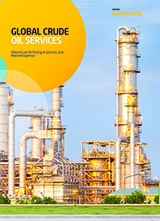 Download our Brochure
Learn more: Crude oil testing, inspection, and measuring services