Nome Alaska Fuel Inspection and Testing Case Study
Intertek personnel go to the "End of the Earth" during the Alaskan winter for our customers.
Intertek goes to the ends of the earth to help our customers!
A rare late-season "Storm of the Century" in November 2011 blocked an important delivery of heating oil and gasoline to Nome, Alaska before the winter season rendered the ice pack impassable by conventional shipping. After the weather calmed down, Nome was already iced-in and it was confirmed that there would be no final fall fuel delivery. There was a real danger that Nome would run out of critical fuel supplies by early spring. 
The Challenge: Urgent Winter Fuel Delivery Needed:
To meet Nome's urgent fuel needs a local fuel distributor, Vitus Marine, chartered the Russian ice-class tanker Renda and with help from the US Coast Guard ice-breaker Healy attempted the first ever winter-delivery of fuel to Nome. On-site fuel quality and quantity inspection was going to be required not only at Nome, but in South Korea and Dutch Harbor, Alaska, during deep winter in the North Pacific and the Bering Sea. In addition to formidable logistical challenges, the use of a foreign vessel to move cargo from one US port to another required an unprecedented waiver of the Jones Act, a law designed to protect US shipping interests. 
The Solution: Intertek Services Where Needed, When Needed: 
Because of Intertek's local expertise and reputation in the Alaskan fuel industry, Intertek was chosen to provide key inspection and testing services. First, we consulted with the client to help them determine if the fuels they intended to deliver were suitable for Nome's harsh weather conditions. Arrangements were then made for Intertek personnel to attend the loading of ultra-low sulfur diesel (ULSD) in South Korea. After the Korean ULSD loading the ship called on Dutch Harbor, Alaska, remote Aleutian Island terminal, which fuels the crab fleet.

Intertek's inspector attended the loading of gasoline at Dutch Harbor and both cargoes were sampled, with the samples express shipped to our Los Angeles (Signal Hill) petroleum laboratory for testing. From Dutch Harbor the tanker headed to Nome. The Renda tailed behind the US Coast Guard Cutter Healy for the 700 mile trip, the last 300 miles through the Arctic pack-ice. After a week of pushing ahead, the tanker and Cutter arrived at Nome.

The Intertek inspector attended the vessel for determination of delivery quantity for commercial and US Customs purposes, working under fierce Arctic weather conditions, with temperatures plunging to -35 F and wind chills even lower. Cargo samples of both fuels were tested on-site prior to delivery to confirm fuel quality and determine suitability for the customer. Intertek is proud to have played an important role in ensuring the people of Nome Alaska have sufficient, quality, fuel supplies for their long Winter. 
See photos of this historic delivery of fuel by sea to Nome, Alaska in the dead of winter.
Learn more about Intertek's petroleum, fuel, and chemical testing and inspection services in Alaska.
Need help or have a question? +1 888 400 0084
Need help or have a question?
APAC:

+65 6805 4800

Australia:

+61 1300 046 837

Netherlands

+31 88 126 8702

Belgium

+32 3 543 9089

Brazil:

+55 11 2322 8033

China:

400 820 5033
+86 21 6485 5558

EMEA - UK:

+44 1708 680 200

FR:

+33 2 35 13 41 00

Germany:

0800 5855888
+49 711 27311 152

India:

+ 91 22 4245 0100

Italy:

+39 02 95383833

Mexico:

01 800 5468 3783
+52 55 5091 2150

Spain:

+34 902 377 388

Switzerland

+41 43 4337810

UAE

+971 4 317 8777

New Zealand:

+64 9 432 7521
Caleb Brett Global Crude Oil Services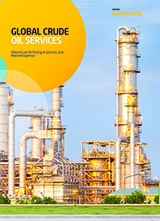 Download our Brochure
Learn more: Crude oil testing, inspection, and measuring services