Port of Houston Ship Services
Port of Houston testing and inspection services supporting petroleum, chemical, shipping, and marine industry clients.
Intertek offers 24/7 expertise and services supporting shipping, maritime, petroleum, petrochemical, and E&P offshore clients and industries in the Port of Houston, Texas and Gulf of Mexico. 
With a significant network of laboratories and offices in the Houston region, the Houston Ship Channel, and Texas, Intertek provides rapid petroleum, refined petroleum product, chemical,  marine bunker fuel, and lubricant quality sampling, testing, and quantity survey services. Additional local Port of Houston services include petroleum and chemical cargo inspection and testing, cargo additive treatment, in-depth laboratory testing, troubleshooting, and much more.
Ship and Marine related services in the Port of Houston area:
Intertek locations in the greater Houston area include Houston, Deer Park, Channel View, Texas City, Baytown, Bayport, Pasadena, Port Arthur, Nederland, and Freeport.
Texas petroleum and chemical services:
Need help or have a question? +1 888 400 0084
Need help or have a question?
An innovative service for identification of fuel contaminants
Caleb Brett Global Crude Oil Services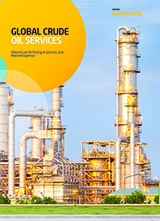 Download our Brochure
Learn more: Crude oil testing, inspection, and measuring services