Petroleum Cargo Inspection Services
Bulk petroleum (crude oil) cargo inspection and testing.
Intertek petroleum (crude oil) and petroleum-products bulk cargo inspection services help ensure quality and quantity when trading and transporting high value petroleum cargo movements. Available on a global 24/7/365 basis, Intertek inspection expertise reduces financial risks to trading parties. Intertek's global network of office and laboratories coordinate inspection and testing services for petroleum cargo movements, as required by our clients.
Bulk petroleum and refined products inventory and custody transfer inspection:
Tank Gauging 
Bunker Surveys 
Atmospheric Monitoring 
Product Sampling to Industry Standards 
Tank Cleanliness Inspection 
Tank Wall Wash 
Tanker Lightering 
Auto-Sampling 
Investigation of Cargo Discrepancies 
Sampling, Sample Transport 
Sample Quality Laboratory Testing and Retain 
Cargo Additive Treatment Services (Global)
Cargo inspection and petroleum related services:
Need help or have a question? +1 888 400 0084
Need help or have a question?
APAC:

+65 6805 4800

Australia:

+61 1300 046 837

Netherlands

+31 88 126 8702

Belgium

+32 3 543 9089

Brazil:

+55 11 2322 8033

China:

400 820 5033
+86 21 6485 5558

EMEA - UK:

+44 1708 680 200

FR:

+33 2 35 13 41 00

Germany:

0800 5855888
+49 711 27311 152

India:

+ 91 22 4245 0100

Italy:

+39 02 95383833

Mexico:

01 800 5468 3783
+52 55 5091 2150

Spain:

+34 902 377 388

Switzerland

+41 43 4337810

UAE

+971 4 317 8777

New Zealand:

+64 9 432 7521
Caleb Brett Global Crude Oil Services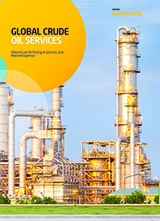 Download our Brochure
Learn more: Crude oil testing, inspection, and measuring services