Phthalates: What You Need to Know
Upcoming Changes to the EU RoHS Directive
24 July 2018
Phthalates are a family of chemicals used in plastics and many other products, which have become highly scrutinized in recent years. The increased concern around phthalates is similar to other plastic additives, such as BPA, and the known impacts they can have on consumer health when they are present in water bottles, etc. Phthalates are most commonly used to soften and increase the flexibility of plastic and vinyl and are used in hundreds of in electronic products (i.e., plastic enclosures, cables, wires, and connectors).
Currently, when it comes the use of dangerous materials in electrical and electronic equipment, manufacturers must comply with the European Union (EU) Restriction of Hazardous Substances (RoHS) Directive.  The goal of this directive is to protect environment from pollutants and to reduce occupational exposure during the manufacturing and recycling processes.
The EU RoHS directive will be adding 4 Phthalates (DEHP, BBP, DBP and DIBP) to the list of restricted substances, as early as July 22, 2019.  These Phthalates are reported to be widely used today, based upon the Rapid Exchange of Information System (RAPEX), which is a Europe-wide rapid alert system for unsafe consumer products. RAPEX 2018 data indicates that for chemical recalls of articles that contain plastic components: DEHP accounts for 40%, DBP accounts for 4%, DIBP accounts for 1% and BBP has no recalls.
Many other legislations have already begun to address the use of Phthalates.  For example, Phthalates are also classified as REACH SVHCs and California Proposition 65 requires that products containing DEHP and DBP to provide a warning prior to exposure.
Manufactures of materials, components, sub- assemblies should assess their products to ensure compliance with EU RoHS Directive.  If any of these Phthalates are identified in your products through the Bill of Materials your products may be at risk of non-compliance.   When it comes to RoHS, electronic products cannot be placed on the market if they contain any of the restricted substances above specific concentration limits at the homogeneous level and removing these Phthalates or substituting for other Phthalates may not be a simple procedure.
Intertek can help manufacturers and the supply chain deal with the challenges these regulatory requirements pose. Need to more information? Visit: https://www.intertek.com/rohs/
Today's expert blogger is Mr. Kenneth Stanvick, who has been providing regulatory expertise to the chemical industry for over 17 years. He has extensive experience navigating global environmental compliance regulations, including EU RoHS, EU WEEE, EU Battery Directive, EU REACH, Energy Star, China RoHS, and Cal Prop 65, UAE RoHS . Ken conducted numerous onsite training and educational seminars to product manufacturers and their suppliers in China, Hong Kong, and Taiwan, EU, North and South America. Additionally, he has developed and implemented "smart testing" to eliminate unnecessary material testing for restricted, banned or declarable substances based upon the identification of high risk materials, which reduced testing and saved customers time and money.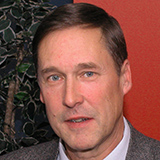 Kenneth Stanvick,
Senior Consultant, Global Restricted Substances (GRS)
Health Environmental and Regulatory Services (HERS)